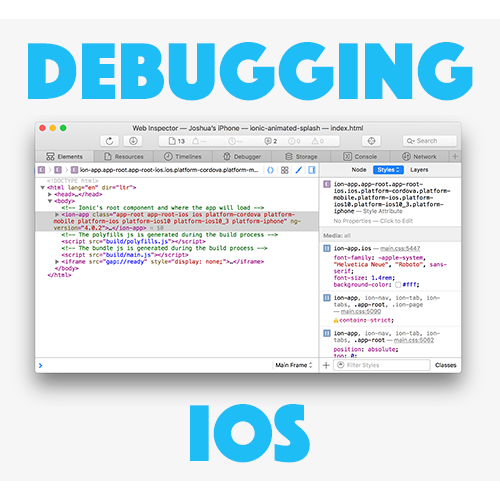 Debugging Ionic Applications When Deployed to an iOS Device
By Josh Morony
Learn Ionic with Josh ☕
Hey, I hope you enjoy the article.
If you want a weekly update with my newest content, access to the blog's bonus content, or you want to sign up for one of my free beginner or advanced email courses just enter your details here or in the form below.
One of the most useful things about Ionic is that since the framework is web based, we can easily develop and test through the browser. However, if you do intend to build your Ionic application as a native iOS application using Cordova, you will need to test on a real device at some point.
In this video tutorial, I walk through how you can remotely debug your Ionic application when it is deployed to an iOS device (using the same tools that you are familiar with through normal web browsers).
If you enjoyed this article, feel free to share it with your friends ☝
Tweet